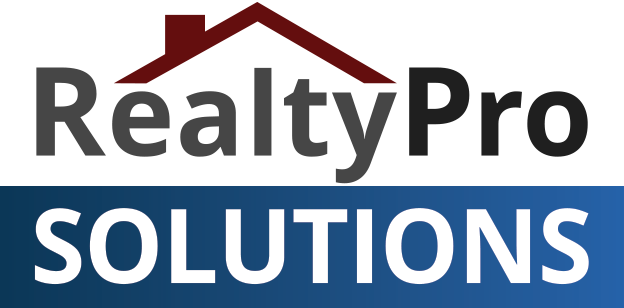 Privacy Policy
Last Updated: July 5, 2018

RealtyPro Solutions, LLC ("Provider" 'we, us, our') is dedicated to maintaining both a high standard of privacy and a high standard of data protection in all of its activities. This notice ("Privacy Policy") explains our online information collection and use practices. By using any of our services or websites (including: www.realtyprosolutions.com, www.RealtyProMLS.com, www.RealtyProIDX.com, www.RealtyTours.com) you are accepting the practices described in this Privacy Policy.

This Privacy Policy is subject to the provisions of the EU General Data Protection Regulation ("GDPR") and other applicable privacy laws. Provider agrees that under the GDPR, we are a data "Controller" and you are a "Data Subject" with certain protected privacy rights concerning your "Personal Data." Provider will take commercially reasonable steps to maintain compliance with GDPR requirements. Your Personal Data may identify you as a person, and thus is often referred to as Personally Identifiable Information ("PII").

1. What Personal Information Is Collected?
Provider receives and stores information that you, your office, and/or your real estate association enter on our website(s) or give us in any other way. The types of personal information we collect and save may include:
Contact information such as your name, tilte, email address, physical address, phone number and business information;
Account registration information such as username, password, and security questions and answers;
Display information such as your photo, company logo, personal resume/biography information, real estate license number, etc.;
Financial information such as credit card number, name, CVV code, or date of expiration;
Potential customer information you provide about you or others who may be interested in using our products and services;
Confidential information you enter related to your use of our products and services such as: your contacts (including their contact information), your private notes, etc.;
Information you provide such as feedback, comments or other messages;
Mobile device information including your its location for use with our mobile websites and/or mobile apps;
Technical information collected in our logs (including standard web log entries that contain your IP address, page URL and timestamp); and
Identifying device information associated with the browser or device you are using to access the Website or Content such as your device's unique identifier and associated type of device, operating system, pages or features accessed most frequently, messages sent through the Website or Content, how pages or features of the Content are used, and similar analytics about use of the Website or Content.

2. Why Is Your Information Collected?
Your personal information is stored and used so that we can: respond to your requests for information, provide you with information about our products and services as a potential customer, reseller, or business partner, process your requests for the purchase of and payment for our products and services, and to deliver "provide" our products and services to you. Your information may be used in connection with our opt-in email marketing lists, for billing and communications with you about our products and services, and for purposes specific to the services (websites) to which you subscribe such as: for public display where applicable, to associate you with an office or with properties you have listed for sale, for use by your office, the MLS association you belong to, or by use from other MLS participants. There may also be third parties who use the data in order to provide additional products and services as disclosed in each individual service (websites) provided to you by us. We also collect aggregate information to help us better design our websites. We collect log information for monitoring purposes to help us diagnose problems with our servers, administer our websites and services, calculate usage levels, and otherwise provide services to you.

3. How Is Your Information Used And Displayed?
We use the personal information you provide for the purposes for which you have submitted it including:
Responding to your inquiries and fulfilling your requests;
Creating and using Accounts to access our subscription based products and services (websites);
Communicating with you about our products and services or other products and services we think you may be interested in;
Processing your payments for our products and services;
Sending administrative emails and notices about upgrades, server mainteance, billing notices, and other important notices;
For internal uses to improve the design and content of our websites, to analyze how our websites are used, to analyze industry trends, etc.
For use withing each specific service as disclosed and described in each service's Terms of Service and each service's provided (included) features.

4. How Is Your Information Stored And Protected?
Provider is dedicated to storing your personal information and protecting your privacy and security to the best extent possible while still being able to provide you with the services offered. Provider is also committed to fully disclosing to you what information is being stored and how that information is used. We do our best to limit the amount and type of data stored to the intended purposes for which it is stored, and we regularly review our website and server security, encryption and payment processes, and company policies related to storing and protecting your personal information. We use reputable third party providers and high industry security standards to store passwords, process credit card payments, and to store credit card data for recurring payments with your consent.

5. Who Is Your Information Shared With?
We do not intentionally sell or provide any of your information to any third party for any purpose other than to provide the services offered in connection with our services. Many of our products and services are designed to help you market and promote yourself and your services to the public. As such, each product line (service) we provide allows you the ability to control your public display information. You should review your "public profile" information regularly in each of our websites (services) to which you subscribe. This information will be used to help you promote yourself, your company, and your listings to the public and to other third party websites who help you promote yourself and your listings to the public. Once information has been displayed publicly, it can be difficult if not impossible to remove from the public domain. Please keep this in mind before using any of our products or services. Your "public profile" information will be made available to the public through our services as described in each service. We may also provide your information to third parties who provide additional services in connection with our services. Provider has limited or no control of your information once it has been provided to a third party. Because Provider can not control what some third parties do with your information, you should review the Privacy Policies of any such third party (included services) before using our services.

6. What About Cookies And Other Network Technologies?
To enhance your online experience with us, many of our webpages use "cookies." Cookies are text files that our web server may place on your hard disk to store your preferences and to enable our systems to recognize your device. We may use session, persistent, first-party and third-party cookies. Cookies, by themselves, do not tell us your e-mail address or other personal information unless you choose to provide this information to us. Although most browsers have settings that allow you to disable or delete cookies, you may be required to enable or allow cookies in order to login to our services and/or use some fo the features we provide.

We or our service providers may also use "pixel tags," "web beacons," "clear GIFs" embedded links, and other commonly used information-gathering tools in connection with some Website pages and HTML-formatted email messages for such purposes as compiling aggregate statistics about website usage and response rates. A pixel tag is an electronic image (often a single pixel), that is ordinarily not visible to website visitors, and may be associated with cookies on visitors' hard drives. Pixel tags allow us and our service providers to count users who have visited certain pages of the website, to deliver customized services, and to help determine the effectiveness of our website and content. When used in HTML-formatted email messages, pixel tags can inform the sender of the email whether and when the email has been opened.

As you use the Internet, you leave a trail of electronic information at each website you visit. This information, which is sometimes referred to as "clickstream data", can be collected and stored by a website's server. Clickstream data can reveal the type of computer and browsing software you use and the address of the website from which you linked to the website. We may use clickstream data as a form of non-personally identifiable information to determine how much time visitors spend on each page of our Website, how visitors navigate through the Website, and how we may tailor our web pages to better meet the needs of visitors. We will only use this information to improve our Website.

7. What About Children & Minors?
We do not knowingly collect any information from any minors, and we comply with all applicable privacy laws including the GDPR, USA Children's Online Privacy Protection Act ("COPPA") and associated Federal Trade Commission ("FTC") rules for collecting personal information from minors.You must be at least 18 years of age in order to subscribe to any of our services.

8. Conditions of Use, Notices, And Revisions
In order to properly disclose any current or future uses of your information, this Privacy Policy may need to be amended from time to time. Provider reserves the right to modify this Privacy Policy at any time without advanced notice. We may email you periodic reminders of our Privacy Policy, but it is your responsibility to review and be aware of our existing policy as it is now or as it may be changed in the future. Please check back often to review our Privacy Policy. If you have any concerns about our policies or your privacy as it relates to our services, please Click Here to email RealtyPro Solutions with your questions or concerns.



Copyright © RealtyPro Solutions, LLC. All rights reserved. This website is the property of RealtyPro Solutions, and is protected by United States and international copyright, trademark, and other applicable laws. This includes the content, appearance, and design of the website, as well as certain trademarks, product names, graphics, logos, service names, slogans, colors, and designs.